Ah, top three week. This is always an interesting week. To be honest, it usually doesn't produce extremely memorable performances. I'm not sure if it's the way the show is formatted (for some reason it seems too quick in this week), or if not having control over the song choice throws off the contestants. Either way, I was a little worried the trend would be replicated this season.
And I was kind of right.
The beginning of the show was slow, and I wasn't impressed with anyone's first performance. They all seem subdued and lacking emotion and passion. But that quickly changed. Joshua gave another amazing performance during his final song, as did Phillip. Truly two memorable performance, and they were the antithesis of each other. One was incredibly passionate and spiritual, the other was very intimate and pure. Lost in the middle of those two performances was a quiet week for presumed front runner Jessica Sanchez. Not sure what happened to her this week.
Here are the rankings, I have a quick blurb about each contestants performance, at the bottom of the post, I'll have my prediction for the finale, and the winner.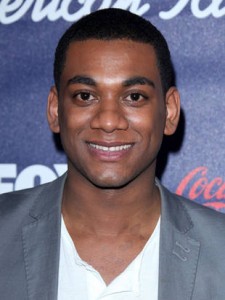 1. Joshua Ledet – Rising
No doubt Joshua solidified his top spot. Not every performance was great, but his final one made up for them all.
Judge's Song: I'd Rather Be Blind – Etta James
I did not totally connect to this first song. It felt like manufactured passion. Maybe that's because he did not select the song, but he didn't give everything like he normally does. Of course it was sung well, but that fiery passion that just oozes out of him during performances was not present. It is okay to leave that backstage sometimes, but this song warranted that type of oozing emotion, and it never came.
Own Choice: Imagine – John Lennon
At first I was skeptical of this song choice. Imagine? Really? John Lennon? Joshua? It seemed oddly out of place. But what the song did was allowed him to hold back. Like I said above, that over-the-top passion and emotion is sometimes better left backstage, and this was one of those times. He created a more intimate feeling, that still conveyed and communicated emotion, without the growling, convulsing, and looks of constipation.
Jimmy's Pick: No More Drama – Mary J. Belige
Absolutely brilliant song choice from Jimmy "Sponsored by Beats Audio" Iovine. This song is the kind of music he will create as a contemporary performer. I have to admit, his slight hoping on stage was a bit distracting at first, it was like a person testing the "wine trick" on their memory foam mattress, but once the jacket came off, it was over. Absolutely incredibe ending, like nothing I've seen on that show. I'm pretty sure a paralyzed woman began walking in the audience, he brought the church to that sound stage. Just line that one up with the other "best in Idol history" performances from Joshua.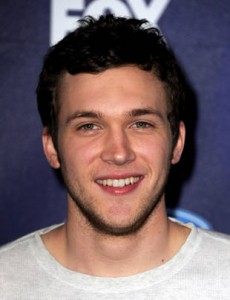 2. Phillip Phillips – Rising
Phillip is the real deal. He is without question the most focused among this group of three. He knows exactly what he wants to sing, he knows the feeling, the vibe, and the experience he needs to create. He has truly mastered the equation for a Phillip Phillips song, and he delivers every time.
Judge's Song: Begging – Madcon
The test, according to Steven Tyler, was to see if he could follow the melody. Well, he succeeded. It was a perfect song for him, and he sung it with his typical southern grit and growling voice. My only criticism is he might need to practice some restraint. Even with a song like this. Take it back one or two notches and it feels more natural and at ease. If he uses too much spice it feels forceful and fake.
Own Choice: Disease – Matchbox 20
Now we're getting closer. This was a more restrained, laid back song, which was welcomed. It had a haunting vibe, and it was typical Phillip. He really does have that equation down. I will agree with the judges, it was not a "wow performance." But to be honest, no one had a wow performance this round, so it didn't hurt him. It was a cruise control performance, so he stayed in his box and zone and did not stray, I would have liked him to take a little more of a risk with this one. Still, very good.
Jimmy's Pick: We've Got Tonight – Bob Seger
Not much I can say about this. Great song choice by Jimmy, it's like he does this for a living. It forced him to sing with a pure, simple, and intimate voice. It was a rare Phillip performance, but an outstanding one. It was not over-the-top or upbeat, but it forced me to use an adjective that I would never use with Phillip's style; beautiful. Simplicity is sometimes the spice of life.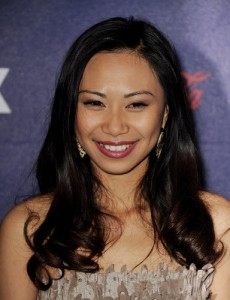 3. Jessica Sanchez – Falling
Phillip and Joshua both had "wow" performances this week. In other words, they each gave a performance that had me captivated and surprised. Unfortunately, Jessica fell flat this week. Her vocals were good, but overall she slipped. I thought she'd be a shoe-in for the finale, now I'm not so sure.
Judge's Song: My All – Mariah Carey
We all thought Jessica was a mature singer, but tonight we saw the difference between a veteran and an up-and-comer. This song was difficult to sing, and it showed. In many parts she was out of her range, but it wasn't too high, it was too low. The entire song felt one step ahead of her. While singing, it felt like she was more focused on keeping up with the music, than singing the lyrics and creating a feeling. To make matters worse, she tried to do too much. There was too much vibrato, to the point where it was distracting from the performance. She fell into the trap, this song needed to be pure, simple, and intimate, and she tried to go over-the-top.
Own Choice: I Don't Want to Miss a Thing – Aerosmith
Very bold choice, considering, ya know, Steven Tyler is sitting right there. This song has such an iconic style and vocal that it is tough to make your own. It wasn't bad, but it did not blow me away. At this point, all of the performances should be blowing the audience away. After the performance, I was perplexed by the song choice. This is the only song of the night she has control over, there's no reason to pick a song that far out of your wheelhouse. Stay safe in the broad sense, but take risks within the song. No need to take risks with song choice at this stage.
Jimmy's Pick: I'll be There – Jackson Five
I kind of feel bad for her with this song, because Jimmy picked stellar songs for Phillip and Joshua, and there's not much she could have done with this one. This performance was like a sugar cookie, it was good, but you never bite into a sugar cookie and think it is the most amazing pastry you've ever eaten. Just doesn't happen. Good performance, good vocal, but it was cruise control. It really did nothing for me.
Round One Winner: Phillip
Round Two Winner: Joshua
Round Three Winner: Joshua
Who is in the Finale: I know last week I said Jessica and Joshua would be the final two. Uh, can I change my mind? Well tough, because I am. Jessica was not in a position to coast into the finale, and that's what she attempted to do. There were no moments in any of her performances, they were good but just good, not great. She maybe could have sneaked in if either Joshua or Phillip stumbled, but they were both above average tonight. Jessica was just average.
Who is Winning it All: Okay, you ready for this? I'm going to get a little crazy here. I figure I have nothing to lose; no reputation, this isn't a binding pick, I might as well shock the world. I think Phillip is going to take the Idol crown. I'm not sure why, but I get this feeling that little ole' Phillip from Georgia has a strong following. Both him and Joshua are great in their own right, but Phillip has that creativity and originality that many fans adore. I think he surprises everyone with a victory.
Who do you think is going to win American Idol? Vote in this week's poll!
–jb